December 31, 2022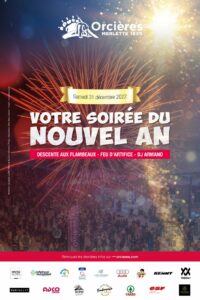 New Year's Eve party on the snow front
Fireworks
January 27 to February 2, 2023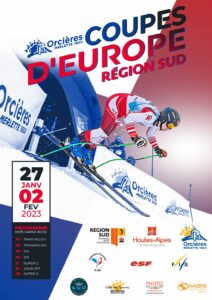 European Ski Cup
           Orcières Merlette 1850 will host this spectacular ski competition on the splendid FIS-approved 'camille Ricou' permanent speed stadium. An exceptional week with Europe's best downhillers.
January 14, 2023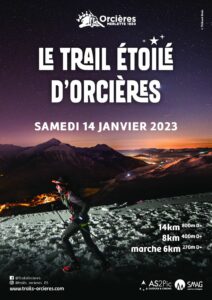 Orciéres Star Trail

A unique nocturnal snow run around the resort for sports and nature lovers!
The start is at sunset, with a course offering breathtaking panoramic views. Runners will finish by headlamp light.
Part of the proceeds will be donated to the Moya Moya association.
On the program: 2 trails of 8km (400m D+) and 14km (800m D+) and an untimed 6km walk (270m D+).
February 5, 2023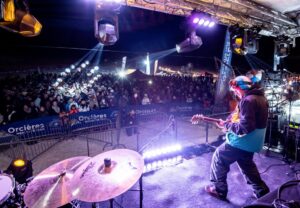 Imagine POP SONG LIVE
For the 3rd year running, Imagine Pop ong Live invites us to Orcières Merlette 1850 for an unforgettable free concert on the snow front, in partnership with Imagine La Radio.      
February 23 and March 2, 2023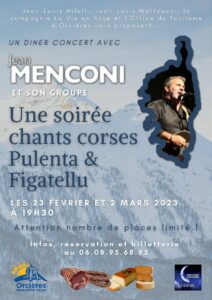 CORSICAN EVENING WITH JEAN MENCONI
A Corsican dinner. An evening of Pulenta and Figatellu Corsican songs.
From April 14 to 16, 2023 and from 21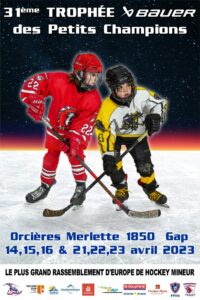 to April 23, 2023
Bauer Little Champions Trophy
               Europe's biggest minor field hockey gathering, with over 400 participants! Free entry to the rink to cheer on the young champions. And this year's 30th edition is full of surprises!