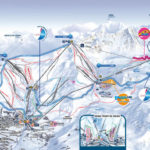 Skiing with a ski area that starts at 1850 m and reaches 2725 m altitude with :
-a 16,000m² Snowpark at 2280m altitude,
- innovative lifts with 3 Télémix®,
- 51 runs including 9 green, 17 blue, 18 red and 7 black,
- 1 boarder-skier cross, 2 downhill runs, 1 slalom stadium,
- over 100 snow guns on the ski area,
- 2 rest areas on the ski area
- Don't forget the Jardin de pious pious, 200m from T2 Chalet d'Orciéres.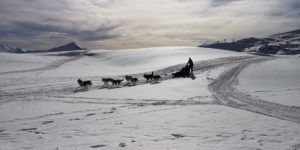 On the Rocherousse plateau at 2200m altitude:
- Footpaths and snowshoe trails
- Sled dog
At the top of Douvet 2 :
ROLL AIR CABLE zipline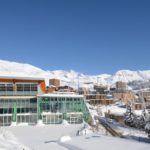 Leisure complex with:
- Skating rink, with its ice garden for children.
- Bowling
- Leisure and relaxation pool
- Cinema
- SPA
Leisure centre with :
ICE CAR CIRCUIT
In summer, Orciéres Merlette offers among other things....
Altitude area:
- Hiking with or without a guide,
- Discover the Parc national des écrins with Prapic ready.
-ALPI-TRAINEAU : RAND'O CHIEN DE TRAIN'O ÉTÉ.
- Fishing in high-altitude lakes.
Mountain biking:
Top-level trails and modules accessible from the lifts, family trail and wash station in the resort center! The mountain biking area offers 14 downhill itineraries, including 9 DH trails accessible via the 3 Télémix® which are open throughout the summer season.
Base de Loisirs:
- Electric mountain bikes
- Lake
- Tree climbing
- Paint ball
- Lazer game
- Beach area
Parc animalier du creuset
|